Brand Your Business Phones with an Answering Service
Any company will tell you how important branding is. So why is it that the branding of the phone experience falls through the cracks so frequently? An experienced answering service is the perfect way to resolve that issue and professionally brand business phones.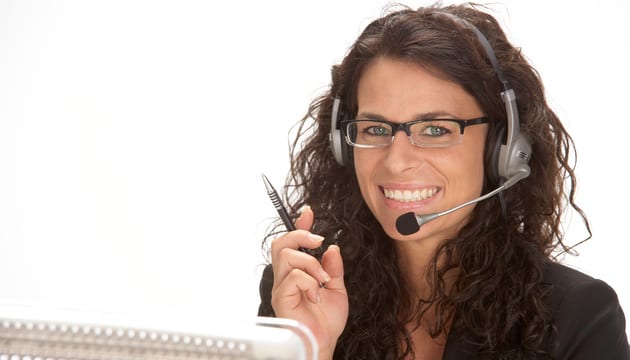 A phone call may be the first experience a person will have with your business. Here's how an answering service can brand your communications and help you make a good first impression.
Put yourself in the shoes of your caller for a minute. These are some pretty typical things to happen when you call a business, and you may even recognize a few from your own experiences.
The phone rings and rings and rings, but nobody ever picks up
You get sent to a voicemail that you have no idea if anybody will ever check
The line is busy so you have to call back later
Someone answers but it is a stressed, hurried, or rude receptionist
You are placed on a loooooooong hold
While on hold, you either get a boring silence or terrible hold music
You finally get connected with someone, but the connection is terrible, it's noisy on their end, and it's obvious they are distracted with other things going on.
The sad part is that these aren't uncommon experiences for many callers. It's crazy how a business will work super hard to build an awesome, memorable brand image on so many levels, but they forget to brand their phones. Clearly, business owners are aware and understand how crucial quality branding is, so why are the phones often left out of the branding mix? It's so important to remember that branding encompasses every interaction, impression, and encounter.
Trained Call Agents Express and Embody Your Brand
With direction from your company, a professional answering service can do an outstanding job of branding your business phones by seamlessly fitting into your plan and acting as an extension of your company. Well-trained, US-based agents can deliver a customized, branded image for your business so that when callers dial in they are getting the kind of customer service your company can pride itself on. From custom greetings to sale information, your team will represent your brand at all times to every caller.
Is a potential sales lead calling in for the first time? Not only will they get a great first impression of your business, but you have now collected a hot prospect that would have otherwise not left a voicemail, not called back, or hung up during that long hold time. But that's just one of the many ways an answering service helps brand your phones.
Customer Service Is a Key Part of Branding
Do your customers ring you with questions and issues? Rather than getting busy signals or full on neglect when you are busy doing other things, they will speak with a friendly, courteous person who can help resolve their issue and put their mind at ease. Aren't those the kind of branded phones you want for your business?
If callers are left on hold or sent to an automated system, your brand may be tarnished by accusations of being unresponsive and unhelpful. With a business phone answering service, they'll be greeted swiftly by a friendly, live person who can help resolve their issue one-on-one. Our fast response also allows you to jump on sales leads before they take their business elsewhere.
Strengthen Your Brand with AnswerMTI Business Phone Answering Services
Companies rely strongly on branding to gain recognition and draw customers. With a 24-hour answering service, a company can passively strengthen their branding and customer service even when the office is closed.
If you'd like to have a discussion about branding your business phones with an answering service, please give us a call or fill out this contact form.
Check out these related articles:
Want to Improve Your Business? Implement These 5 Strategies Now
Only One Shot at a First Impression