Pest Control Answering Service for Exterminators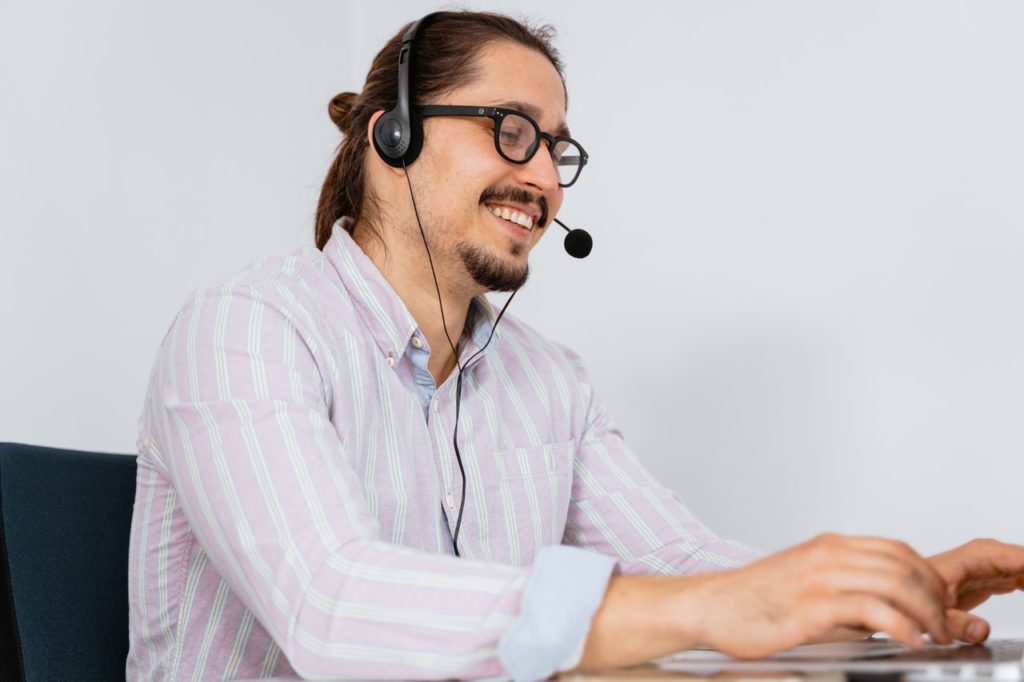 Phone calls are the lifeblood of a pest control business. Most callers will have an urgent need for someone to address a rodent, insect, or other pest problem. A caller may very well be panicked by their situation. If you don't answer, they're likely to hang up and dial one of your competitors. That's why a pest control answering service can be so important for the profit and success of your business.
How AnswerMTI Pest Control Call Center Is Different
Our telephone answering services are available day or night. No matter what administrative challenges you face, or if your staff has gone home for the day, our live agents will answer the phone. At AnswerMTI, we train our staff to become familiar with your industry so they can deal with any concerns a caller with pest control issues faces. We know that prospects are unlikely to leave a voicemail, wait to hear the appropriate menu option, or sit around and wait on hold.
Our agents understand what information they need to collect and how to get your team on the job quickly. By explaining what callers can expect from your business, our receptionists can put potential customers at ease. Everything down to the way calls are answered can be customized, thanks to unlimited call scripting. To get started, we'll work closely with you to determine how to represent your brand and its commitment to quality.
Exterminator Answering Services We Offer
We provide virtually all the customer support your business needs to make the right impression and focus on core pest management services. Our agents answer calls right away and can take on roles such as:
Appointment Scheduling: For a pest control company, customers represent profit potential. Missing a call can mean lost business. But when things get busy, you can count on AnswerMTI to schedule appointments using your preferred software to streamline your process.
Virtual Receptionist Services: In addition to setting appointments, we can effectively act as your remote receptionist. Our live receptionists can answer any question pertaining to your business. All the while, they ensure there are no gaps in customer service, which in the pest control business, can provide peace of mind on both sides.
Call Patching: Our telephone agents are trained to transfer calls to the right person or department if necessary. When a customer has a common question, standard responses can be offered. But if the situation is one that you have qualified for a transfer, the agent will place the caller on hold, dial a patch number, and transfer the call to you or relay the message however you prefer.
Bilingual Answering: Pest problems can affect anyone. Our Spanish-speaking agents are available to assist callers, so your company can work with a wider range of customers. Bilingual answering services for pest control companies give your business a major advantage over the competition.
Emergency Answering: No matter how urgent your customer's situation might be, we can keep an open line of communication. If there's a higher influx of calls than usual, our team will step in to provide the necessary support. Even if your company experiences an unforeseen crisis, we'll keep your business going by handling important calls as you get back on your feet.
Full Support for Exterminators and Pest Control Professionals
Whether in times of high call volume or seasonal spikes in pest activity, our professional receptionists are here to help. Exterminators often have higher call volumes from June through October. AnswerMTI's trained agents help during the warmer season and can handle calls when sporadic pest issues occur other times of the year.
Our exterminator answering service agents can save you time, help increase productivity, and save money by avoiding the need to purchase telephone equipment and hire additional staff. You also don't have to create a new schedule if an on-site receptionist has a day off or goes on vacation. In addition, when you work with AnswerMTI, you'll receive up-to-the-minute reports updated by our receptionists, not to mention maintaining high-quality customer service in any region of the United States.
Contact AnswerMTI Today
Our answering service for pest control companies is 100% U.S. based and available 24/7. We work with local independent exterminators as well as nationwide pest control franchises. Three affordable pricing packages are available as well as a custom call answering service plan, each with a free trial so you can try us out at no cost. To learn more about how AnswerMTI can help your pest control business thrive, call 844-798-1027 today.